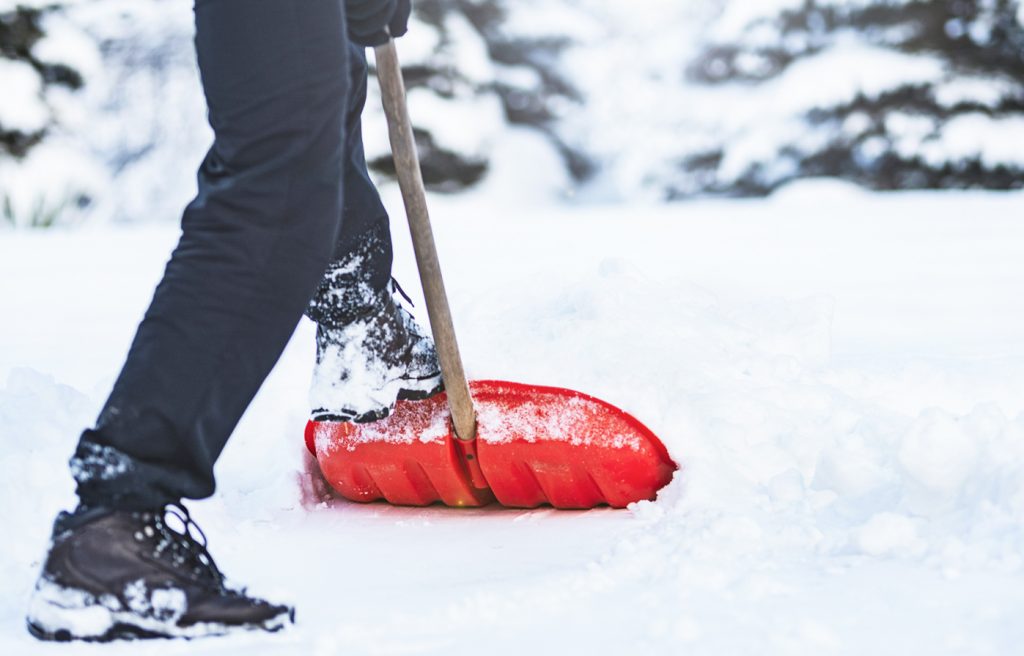 Huge amounts of snow keep our maintenance companies busy  
20.12.2022News
Large amounts of snow have fallen in recent weeks. Unfortunately, snow work has not gone as well as hoped in all our buildings, which we regret. We are working with our maintenance companies to resolve this issue.
In recent weeks, Vantaa has had record snowfall for the time of year. This has created challenges for the maintenance companies. In many of our houses, the snow work has been completed smoothly, but in some of our houses the snow work has not progressed as quickly as it should have.   
"It is really important for the daily life of our residents that snow work is done in a reasonable time. I am sorry that this has not been achieved everywhere. We are constantly working to ensure that snow work is carried out in accordance with our contracts," says Lasse Käck, VAV's Director of Customer Relations.    
Our maintenance companies have been operating in their new areas since the beginning of November and not all properties are yet fully familiar to the maintenance companies, which brings its own additional challenge to snow work.   
"We are actively dealing with situations ourselves and are in low-threshold contact with the property maintenance companies to ensure that the rest of the winter goes more smoothly," says Lasse Käck.   
A few important reminders when there is a lot of snow:
Clearing a large amount of snow takes time for maintenance companies, and not all yards can be accessed immediately. So be patient. However, if the snow situation in your yard does not change within 24 hours of the end of the rain, you can always contact us, for example via the OmaVAV service.  

 

Winter maintenance of individual parking spaces is the responsibility of the tenant. Some of our houses have shared shovels and snow shovels that can be borrowed for snow work. If you can't find the equipment in the warehouse, ask the chairman of the residents' committee in your building.  

 

Balconies and backyards in terraced houses, for example, must be cleared of snow by the tenants themselves. When cleaning a balcony, be careful of people walking underneath. You can also use a bucket, for example, to move the snow to the bathroom to melt. 

 

Be careful around roofs if there is a lot of snow on them. If you notice snow hanging over the edge of your eaves, contact us. It is also worth paying attention to snow work on the roof when walking in the yard.

 

Tell children playing in the yard to be careful when playing in the snow. Playing in snow piles can be dangerous if the person doing the snow work cannot see the children.  

 

When temperatures dip to both sides of zero, yard areas can become icy and slippery due to melting. Utility companies sand the main access roads, but care should be taken when walking in the yard. 

 

Enjoy the winter! Get out your skis and make snow angels. Snowy winters are not a given, so it's worth enjoying them too.