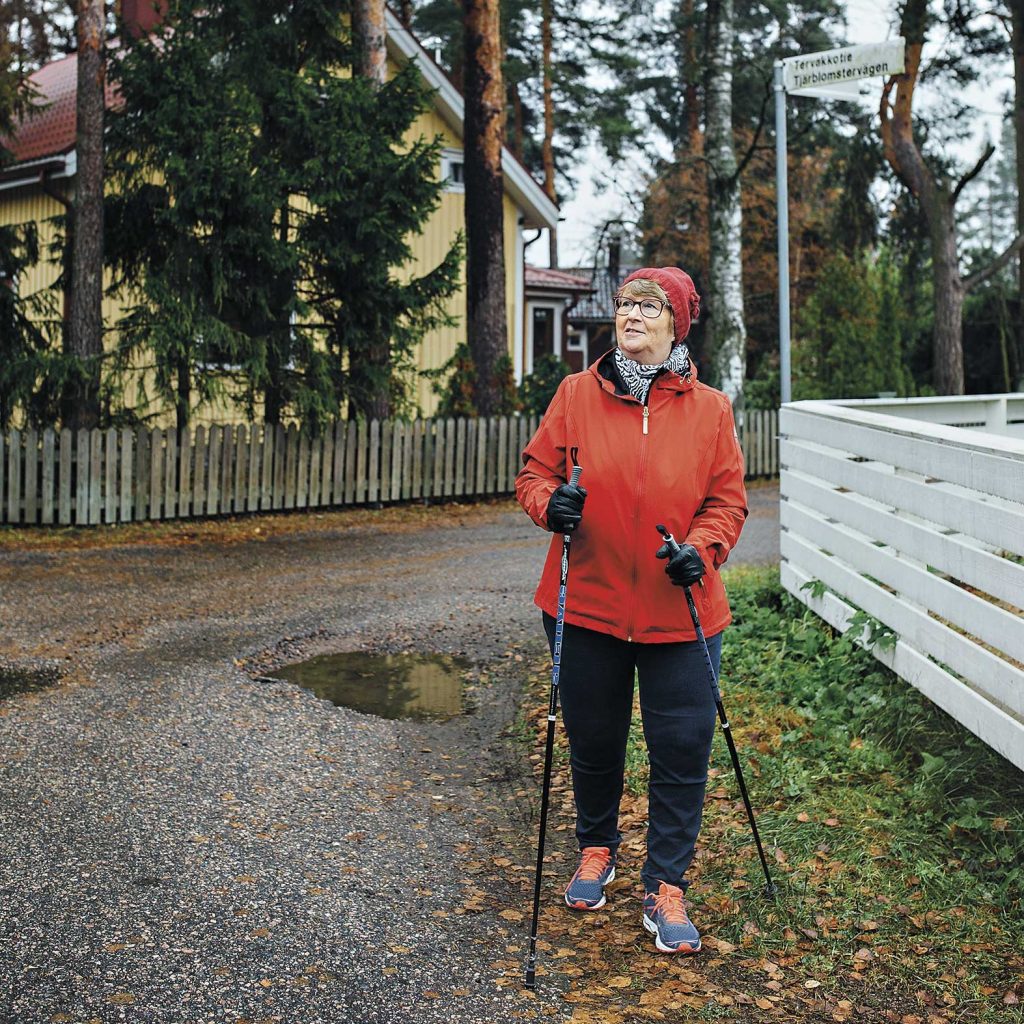 Living close to nature
13.12.2019News
I'm living in a slow nature documentary, says Tuula Laukkanen.
Tuula Laukkanen loves the peaceful neighborhood of Hiekkaharju. The popular area is cozy. Families with kids appreciate the good cycleways and public transport connections.
1. Area with small houses
I often go Nordic walking amidst the small houses in Hiekkaharju; being from different eras they have a nice look. A big, valuable house can have a down-and-out shack next to it.
2. Puistokulma
I often go have lunch in Puistokulma, where dances have been arranged for over 50 years, now on Tuesdays and Sundays.
3. Malmipelto
Malmipelto is a great leisure area. Its fields and meadows bring a new dimension to city life. I enjoy seeing how grain grows. Animals feel at home there, too.
4. Location
K-, I- and P-trains stop at Hiekkaharju; connections are really good. Hiekkaharju is also only a short walk from Tikkurila center.
5. Cycleways
Cycling is easy in Hiekkaharju, with its flat terrain. Longer routes are also easy to access.
Tuula Laukkanen is a retired social and housing policy researcher, who has lived in the same house in Hiekkaharju since 2002. She is the Chairman of VAV's Board of Directors