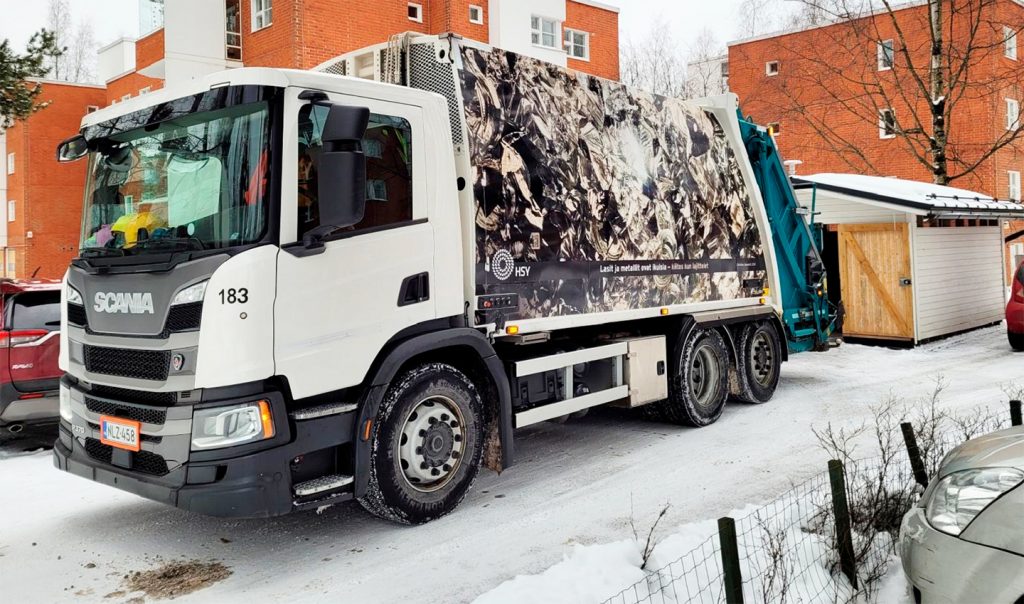 Transport strike delays the emptying of waste bins
15.02.2023News
The strike in the trucking and transport sector, which started on Wednesday 15 February, will have a significant impact on the emptying of waste bins in the capital region. If possible, you should keep your waste at home, for example on the balcony, if the bins in your house are full.
At least half of the bins in residential properties are at risk of not being emptied every day until the strike ends. Mixed and organic waste, cardboard and plastic packaging will be the most affected. Only glass packaging and small metals will continue to be transported as normal.
The Helsinki Region Environmental Services (HSY), which is responsible for waste management, recommends that residents keep their waste at home until the strike has ended and collection of containers resumes as normal.
If a property's waste bins are full, it is best to store waste at home, for example on a balcony. Waste left outside the bin will delay emptying after the strike has ended. It is also not advisable to put large amounts of waste in the bin immediately after the strike ends.
"We hope residents will understand that this may cause temporary inconvenience to houses if the bins fill up. However, it is not advisable to pile up waste outside the bins to avoid attracting rats, for example," says Jukka Tervo, head of property management. "There is no need to contact us or HSY about full bins. HSY knows which properties' bins will not be emptied due to the strike."
Sortti stations in the Helsinki Metropolitan Area will serve customers as usual.
HSY lists the waste collection situation by residential area (in Finnish)
For more information on the strike, see the HSY website (in Finnish).