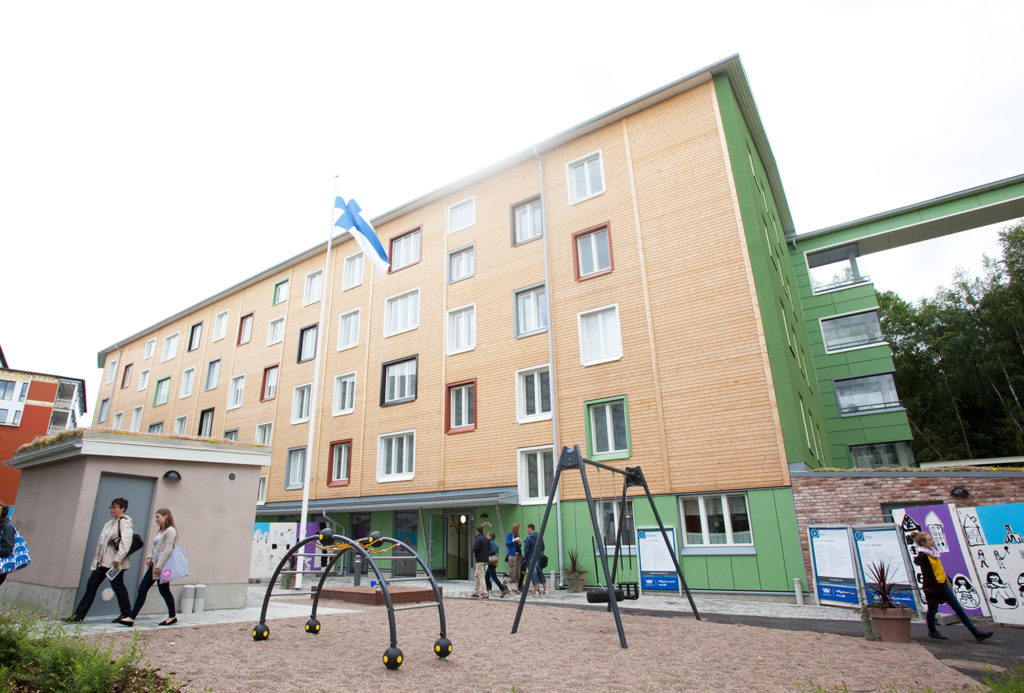 Welcome to Vantaa
09.06.2022News
VAV Group is participating in the Social Housing Festival, which will be held on June 14 – 17  for the first time in Finland. The event has started in 2017 in Amsterdam, the Netherlands and in 2019 in Lyon, France. Visit to the newest center of Vantaa – Kivistö, and getting to know VAV's award-winning rental house Thursday June 16 At 13:00–16:00, adress Lipputie 14.
VAV is a company owned by the City of Vantaa that builds, owns and manages rental and assisted living facility housing in Vantaa. The company owns 230 properties with more than 11,200 apartments. Almost one in ten Vantaa residents live in VAV-housing. We build new apartment buildings every year, last year a total of 220 apartments. In addition to new construction, VAV makes repairs to the existing property portfolio annually by more than 25 million Euro.
The City of Vantaa and VAV have co-developed – the environmental perspective above – the zoning and innovative of construction of areas in Vantaa. VAV has implemented and tested constructional innovations and promoted the sensible repair and reconstruction of residential blocks, which the City of Vantaa has made possible with its versatile and efficient zoning work.
It is important for VAV to look for new, responsible ways to build. By building sustainable and healthy properties, we want to provide our residents with the conditions for a healthy life and well-being. Greenhouse gas emissions from a condensed urban structure are significantly lower than those from a decentralised urban structure. Together, a more efficient land use and environmentally friendly construction solutions support Vantaa's goal of being a carbon-neutral city by 2030.
It`s good to live in a VAV home!